Unleashing Creativity: Join us for a Sip and Sketch, Painting and Drawing Tea Party!
I hope this finds you in good health and high spirits. As we navigate through the hustle and bustle of daily life, it's essential to find a balance that allows us to express ourselves freely and connect with others in a meaningful way. That's why I want to share an exciting opportunity with you – our recurring Sip and Sketch Tea Parties part of our SoulCanvas Art sessions!
In a world that often demands so much from us, it's easy to forget the therapeutic benefits of painting and drawing. These creative outlets have the power to unlock our innermost thoughts and emotions, providing a much-needed release from the stresses of everyday life. Whether you're a seasoned artist or a complete beginner, our Sip and Sketch Tea Parties offer a safe and supportive environment for you to explore your artistic side.
Imagine spending an afternoon surrounded by like-minded individuals, sipping on a warm cup – or cold glass – of tea, and letting your creativity flow onto the canvas. Our tea party is not just about painting and drawing; it's a chance to connect with friends, old and new, who share a passion for self-expression and personal growth. It's an opportunity to break free from the mundane and embrace the joy of creating something unique and beautiful.
Here are the details of our upcoming Sip and Sketch Tea Party:
Date: TBD
Time: TBD
Location: TBD
Cost: $35+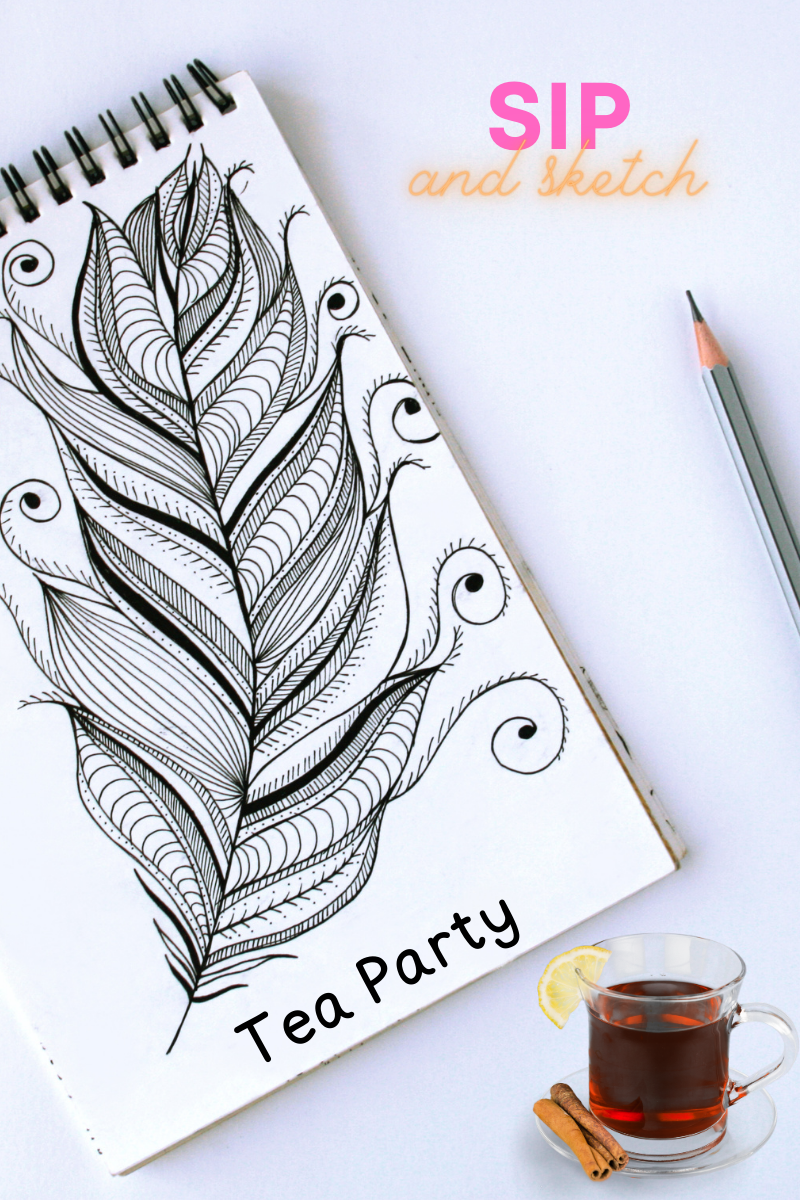 You don't need to worry about bringing any supplies; we'll provide everything you need to unleash your creativity. All you need to bring is your enthusiasm and an open mind. Whether you prefer the soothing strokes of a paintbrush or the intricate details of a pencil, there will be something for everyone to enjoy.
It is an intimate setting, and spaces are limited, so I encourage you to secure your spot by [check back]. Don't miss out on this wonderful opportunity to indulge in an afternoon of artistic expression, laughter, and connection. Invite your friends and loved ones to join us as well – the more, the merrier!
If you're ready to embark on a journey of self-discovery and experience the therapeutic benefits of painting and drawing, then the Sip and Sketch Tea Parties are tailor-made for you. Take a leap of faith, step out of your comfort zone, and join us in creating memories that will last a lifetime.
I look forward to seeing you at the next Sip and Sketch Tea Party and witnessing the magic that unfolds on canvas. Together, let's unleash our creativity and nurture our souls.
For more information on SoulCanvas and other events, click here to be directed to our Information Request Form.